Start Sketching - Keep the Tools Simple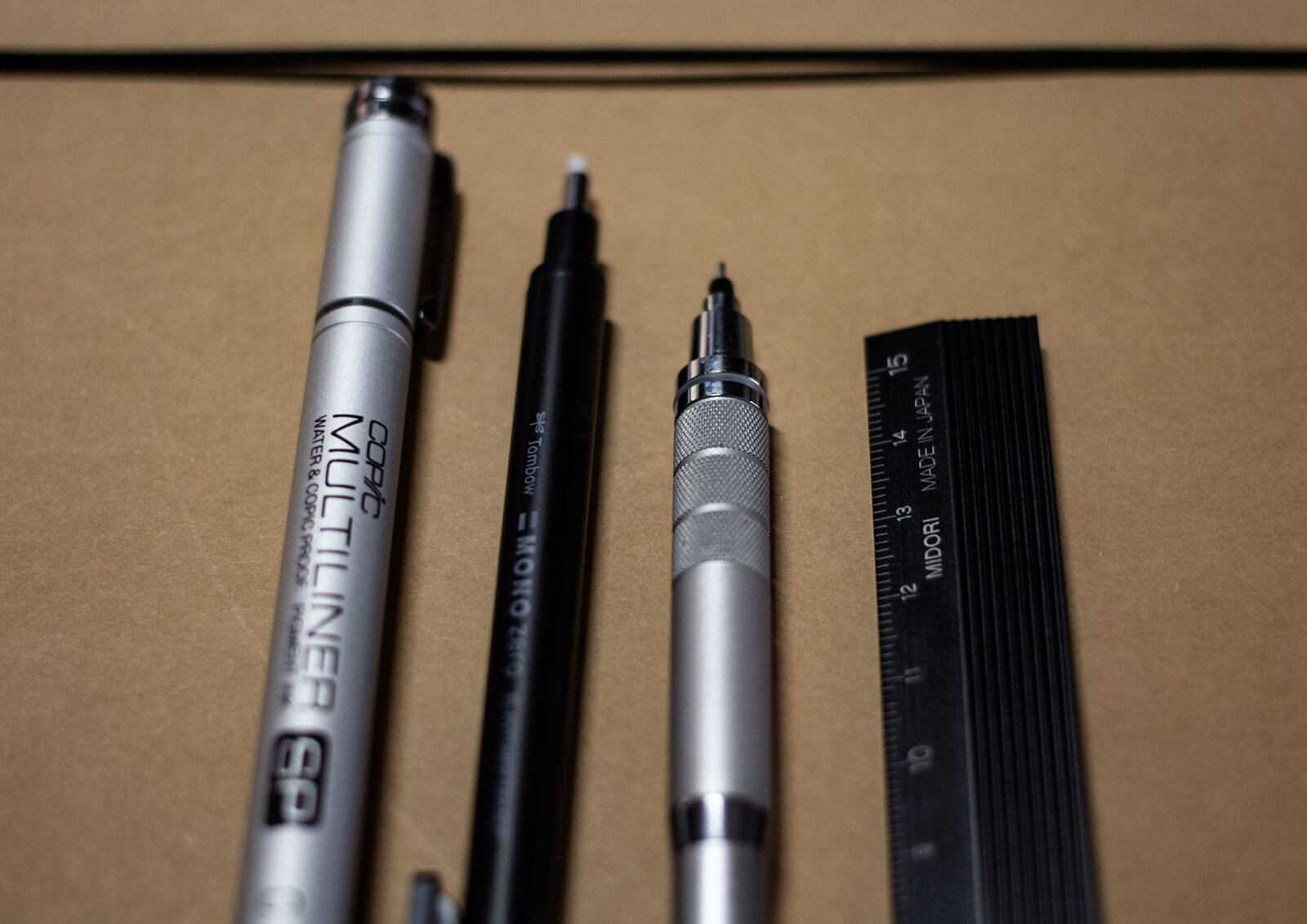 So I have been sketching a lot as of late. At home we have started designing and remodelling our bathroom and that has reignited my passion for architecture. So of course I went ahead and purchased a bunch of supplies for sketching. Sketchbooks, pencils, markers, pens, you name it. Caught up in the excitement of creating something new made me go a tad overboard on the supplies.
I had all of these supplies for different stages of a sketch. Pencil to frame it out. Then pens for more permanent line work and lastly markers for rendering and coloring. Still being relatively new to sketching just accomplishing getting anything completed and through all of these steps proved very time consuming.
There was suddenly this burden of time and taking too long that prevented me from getting started on anything and putting anything down on paper. So I tidied up my supplies and tucked all them neatly away and took out only what I needed to get started. For the last two weeks I've found myself using a very small subset of items. My minimal go to set of tools is as follows:
With the above I can focus on more quickly getting to a finished product and often not even using any ink. As I'm still getting back into drawing less permanence has been a good thing.
A more full list of some of the tools I'm using can be seen below: (The above Copic Multiliner is included in the Copic Gray set)
Subscribe to Stephen Tvedt
Get the latest posts delivered right to your inbox